Shopify Ecommerce Design Las Vegas
1G Media Shopify Las Vegas Services
Shopify Website Redesign
Mobile First Design
Shopify Ecommerce Store
Improved User Experience
Point of Sale Setup at Retail Location
Shopify Las Vegas Reviews
TLDR; Client Results
Conversion Rate Optimisation
+12% Conversion Rate
Loyalty
+500 Automated Product Reviews
Shopify POS iPad Setup
+80% in retail sales through Shopify Point of Sale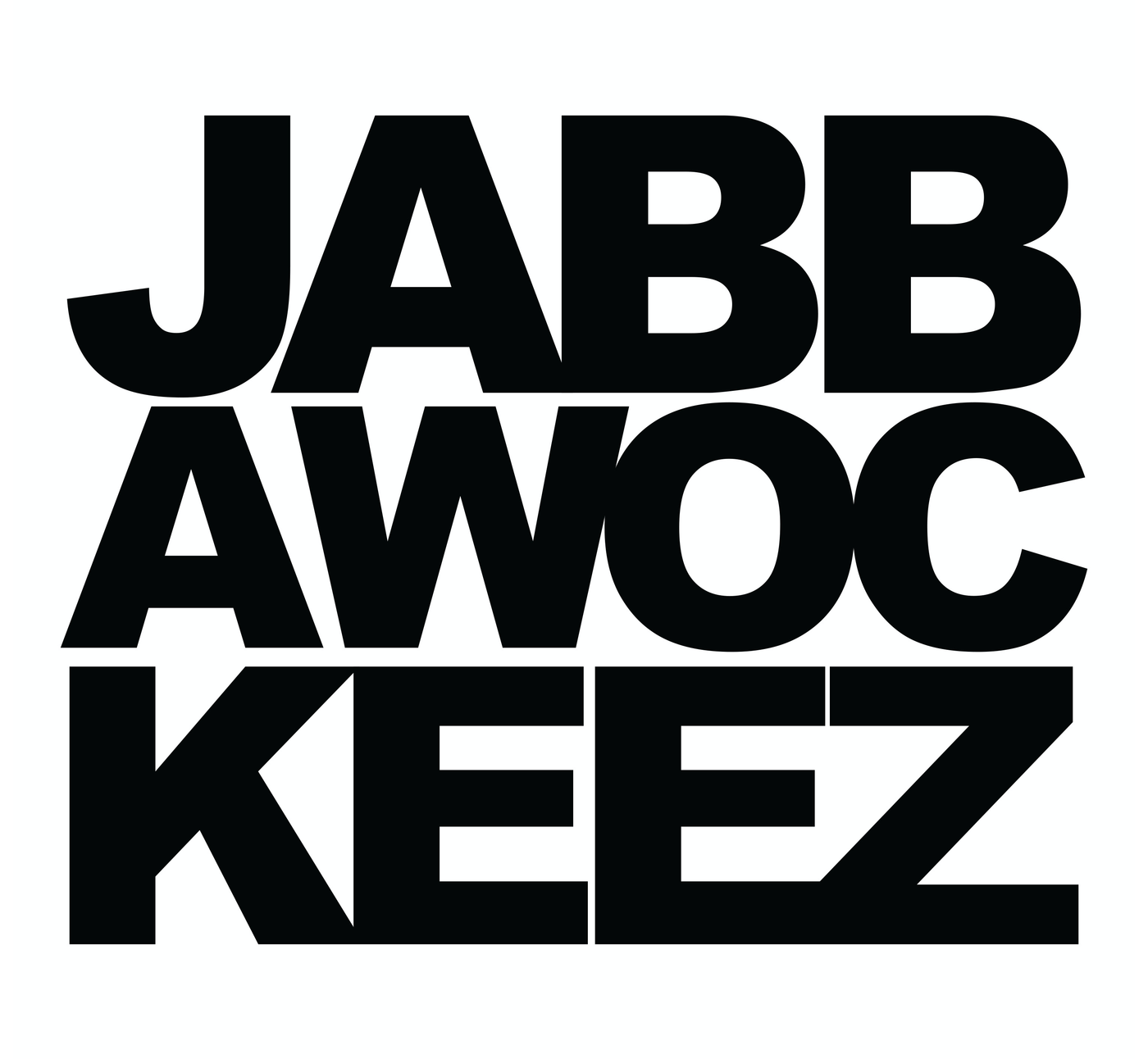 Brand Overview
The Jabbawockeez are a world-renowned dance crew best known for their iconic masks and synchronized choreography. Founded in San Diego, California, in 2003, the group has won numerous competitions and has been featured on television shows such as America's Best Dance Crew and So You Think You Can Dance. The Jabbawockeez have also performed at high-profile events such as the Super Bowl and the World Hip Hop Dance Championship.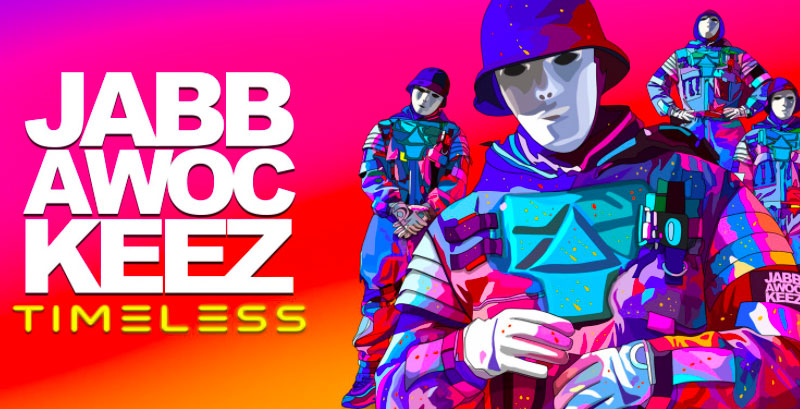 The Brief
Jabbawockeez was looking to redesign and develop its website in order to better reflect the fashion brand and feature the community on its U.S Site. The new design needed to raise the standard of user experience (UX across the whole website). 
Jabbawockeez JBWKZ.com would be a hub for all things Jabbawockeez. From promoting ticket sales to promoting new retail sales. There was also a need for a Shopify Point of Sale upgrade at their MGM Grand retail location.  1G Media took the opportunity to redesign their Shopify Website and setup a complete Ecommerce system for their brand.
1G Media Shopify Las Vegas Design Process
Our Approach
Based upon our discovery calls Jabbawockeez team we were able to identify the key problems for the brands current eCommerce strategy. We have determined that Shopify was the obvious solution with their 99.99% uptime, and the robust eCommerce integrations, Shopify was our go to Ecommerce website hosting for the job. We started by migrating away from woocommerce to shopify.
It was important for JBKWZ to resonate with their vast global fan base and dance culture. We needed to rank in Google SEO for both products, and Branded Keywords.
We made sure to have the full range of Jabbawockeez products displayed across the site, as well as google shopping feeds and that the customer journey was as seamless as possible.
In addition we identified that it was important to bridge the gap between retail and the online ecommerce website. So we decided that we will be implmenting Shopify Point of Sale for our client.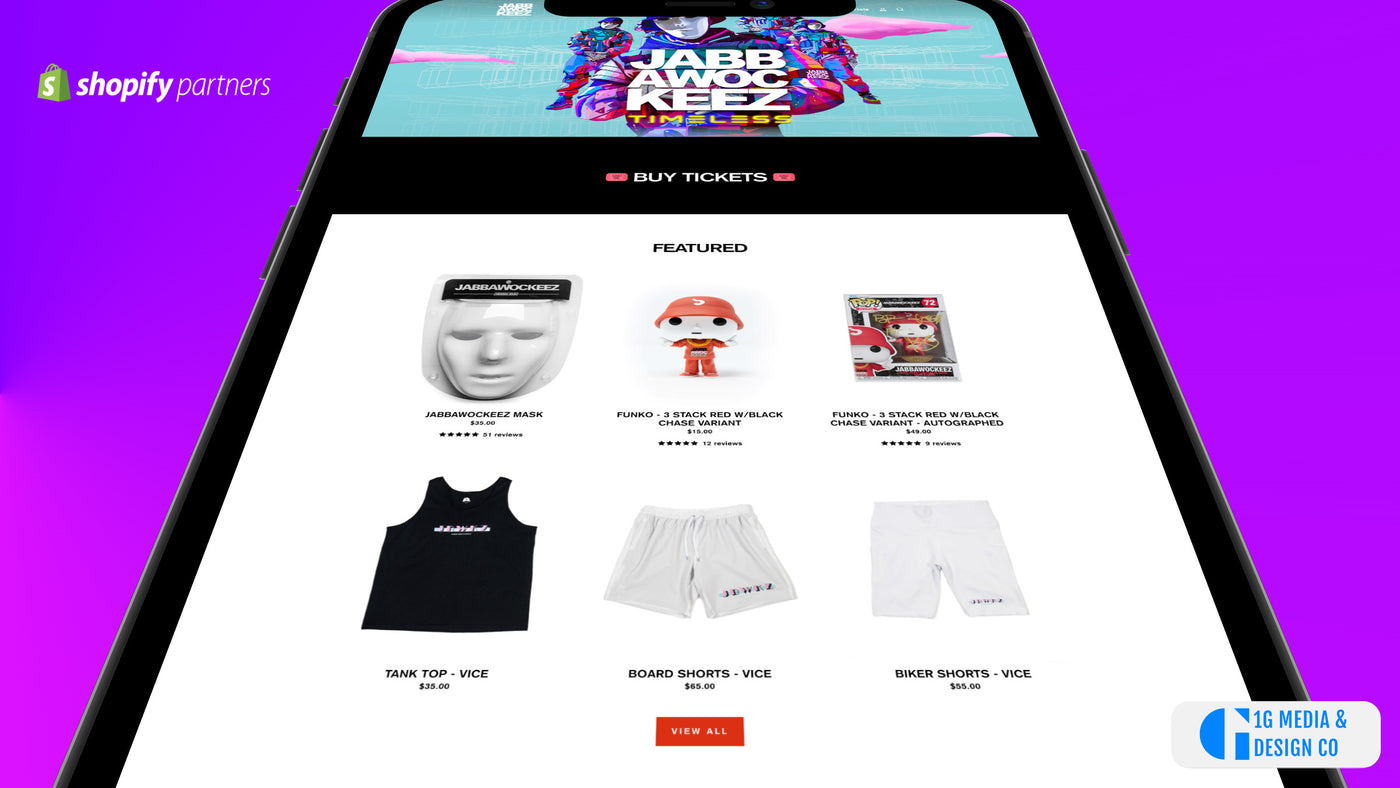 Shopify Mobile Website Las Vegas
Mobile First Website Design
Websites are no longer being accessed only from desktop computers. In fact, mobile devices are now the primary way people surf the internet.  This shift has led to a new focus on mobile-first website design.
For this project we focused on Mobile first website design is all about creating a site that is optimized for mobile devices. This means that the site will load quickly and be easy to navigate on a small screen. 
We made sure clients were able to shop with their iPhone or Android devices using their thumbs so it's easier checkout and navigate.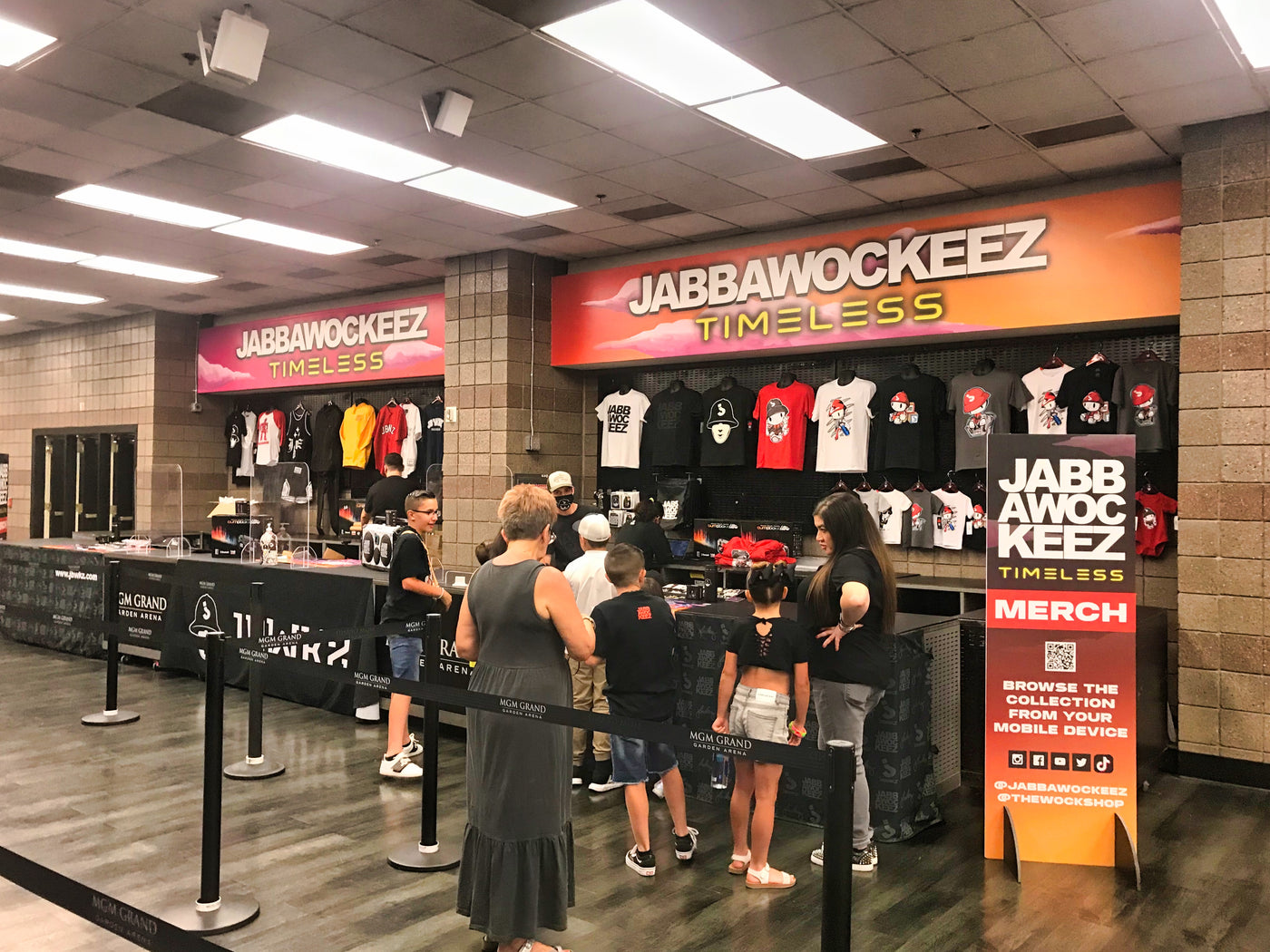 Shopify POS Experts Las Vegas
Shopify Point of Sale Upgrade
We interviewed our client, and it was brought to our attention that a majority of sales occur in person after the Jabbawockeez shows at the MGM or abroad at other venues when they are traveling. 
The perfect choice was helping our client setup a shopify point of sale setup on 10 ipads at their locations so they can benefit from the integrated inventory tracking and advanced analytics allowing our clients to have an all in one solution integrating for their retail and Ecommerce.
Shopify is a platform for businesses of all sizes to create an online store. Shopify has been designed to make selling online easy and efficient for businesses. The Shopify POS iPad app is a mobile point of sale system that allows businesses to accept payments and manage their inventory on the go. The app is easy to use and offers a variety of features that make it a valuable tool for businesses.
We helped our client setup the Shopify point of sale and as a result it has boosted our ability to see best selling products, and lead to a increased sales.
Shopify Las Vegas Design Agency
Results
We launched the newly redesigned website in December 2019 and continue to improve it today through our monthly management services. 
JBWKZ.com was far one of our most successful Shopify website redesigns. Our client now averages 6 figures in retail and online sales per month.
To this day, the Shopify POS solution is able to keep up with the demand of in person sales at the MGM location as well as meet the needs of being mobile while traveling abroad.
While their category and brand continues to grow, the Shopify Ecommerce backend is able to scale with our clients needs. 
The mobile first approach turned out to be a great bet moving forward, and has lead to a boost of conversion rates. To this day we our client leverages 1G Media's Monthly Management Service for constant improvement to their online sales funnel.
Shopify Design Agency Las Vegas
Upgrade your Ecommerce Website with 1G Media
Shopify Partners 1GMedia
Shopify Apps used in this website




#IRL
1G Media Website Design Process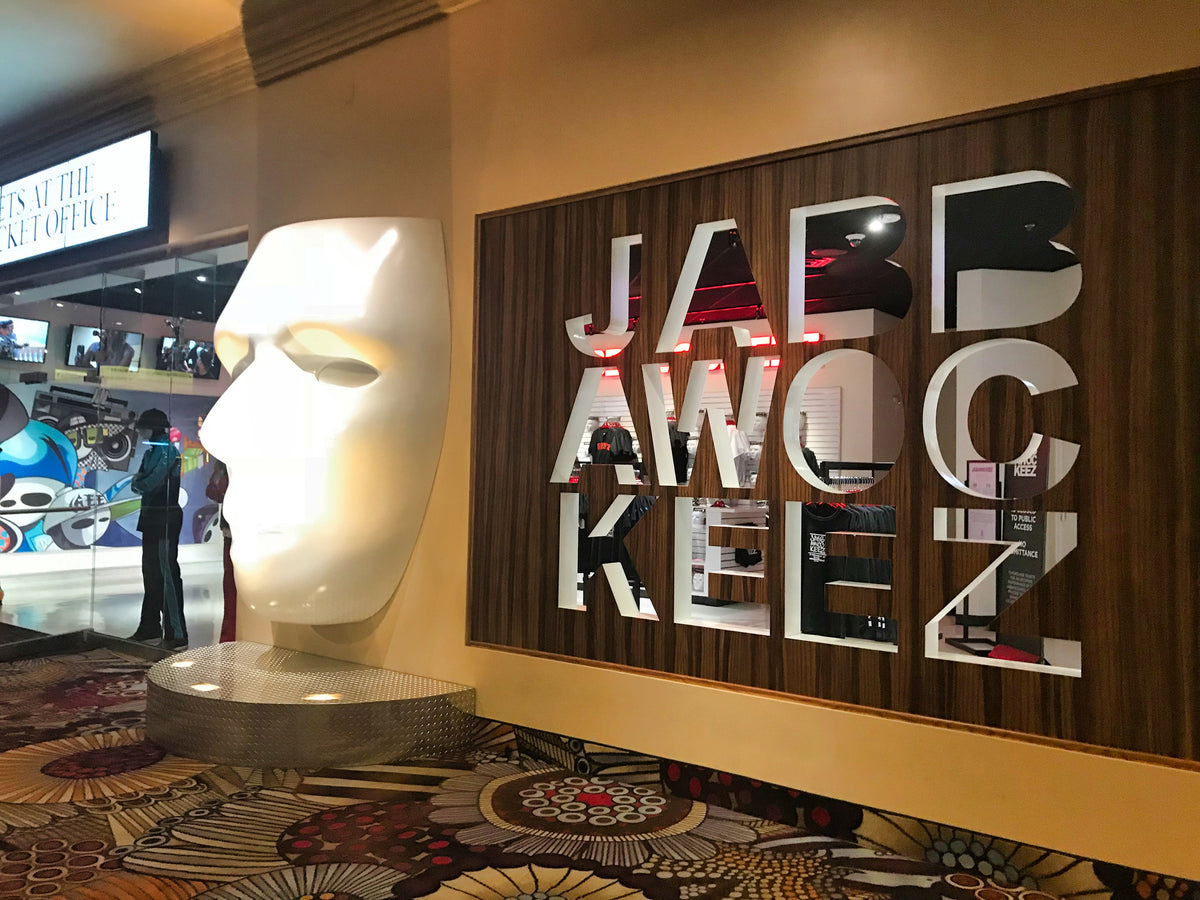 Discovery
We toured the Jabbawockeez Las Vegas retail location at the MGM Grand to see the operations on how we could integrate Shopify Point of Sale into their day to day.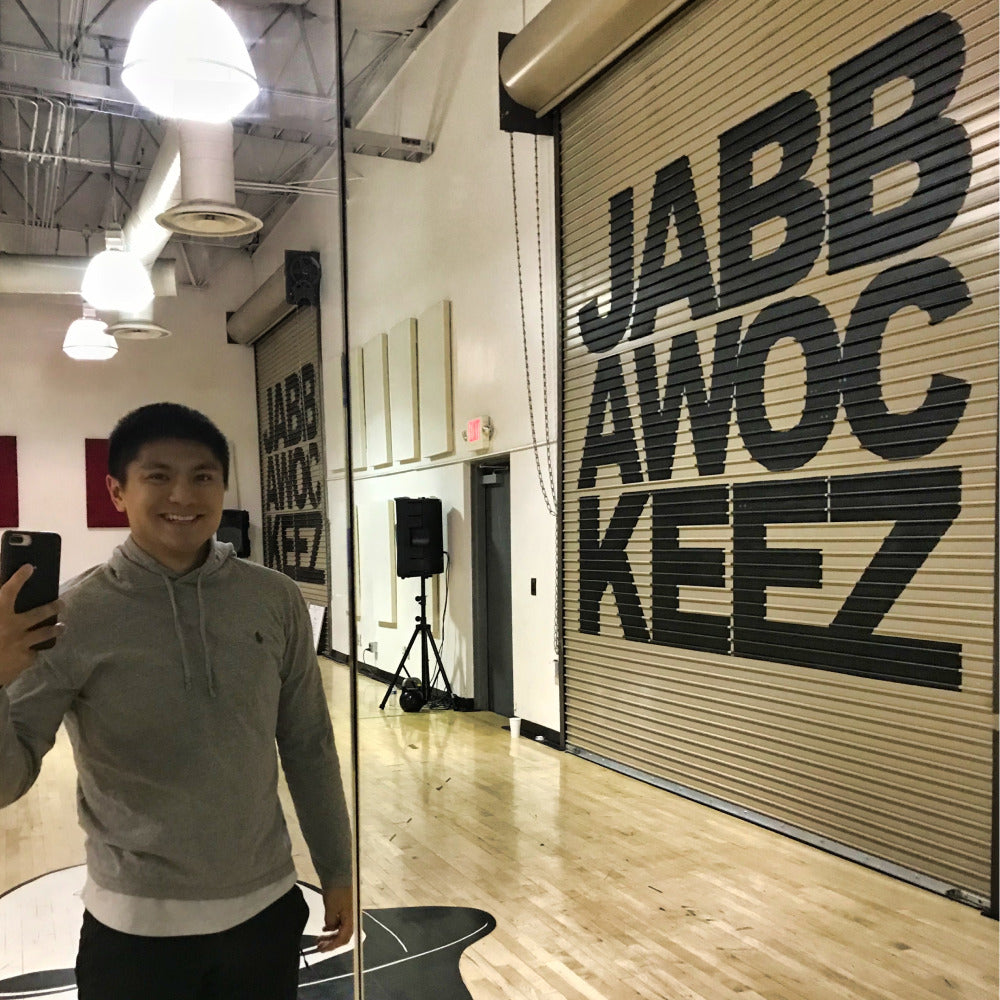 Design Sprint
Started the 5 Day Shopify Ecommerce Design Sprint here at the Jabbawockeez Headquarters. We interviewed at asked questions to see how the retail part of the business and brand operated.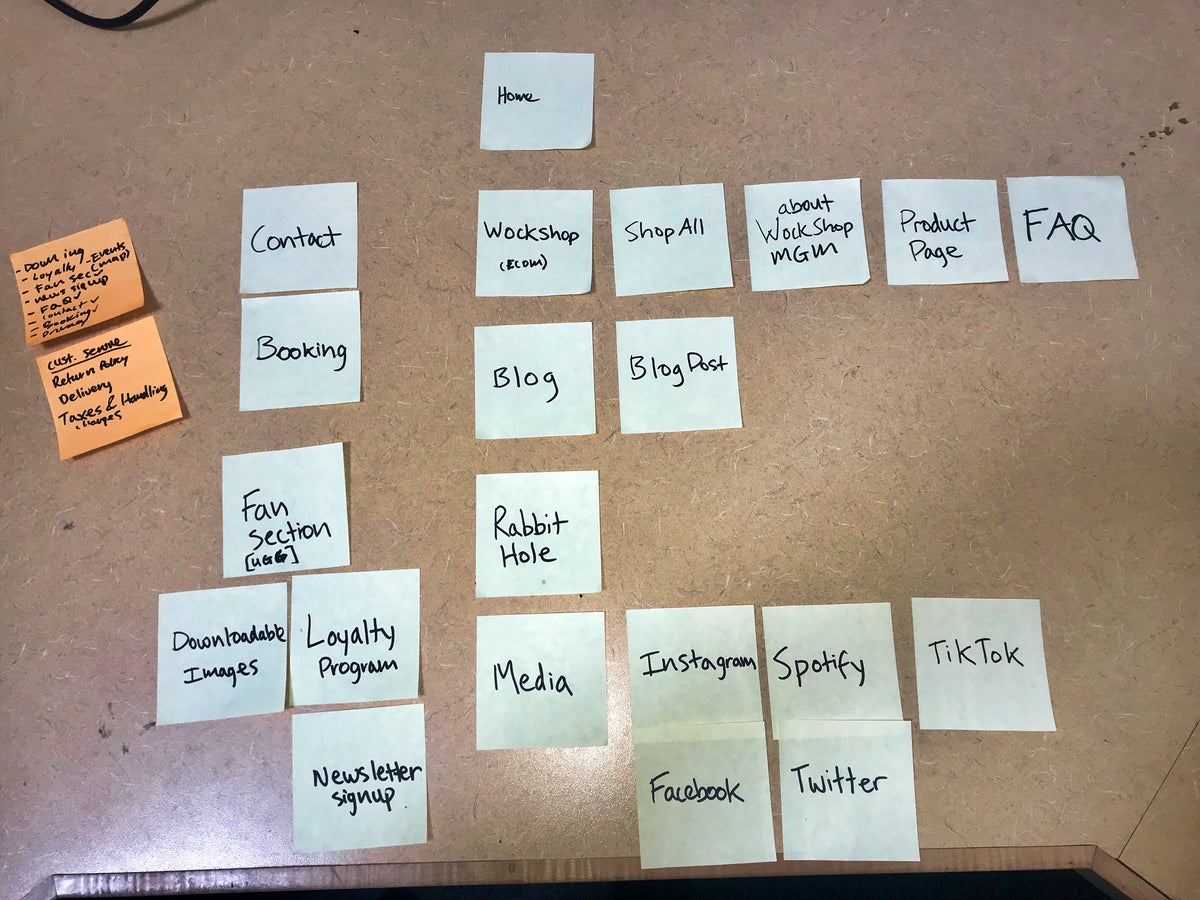 Sitemap Brainstorming
Initial Sitemap for the Ecommerce Website Redesign.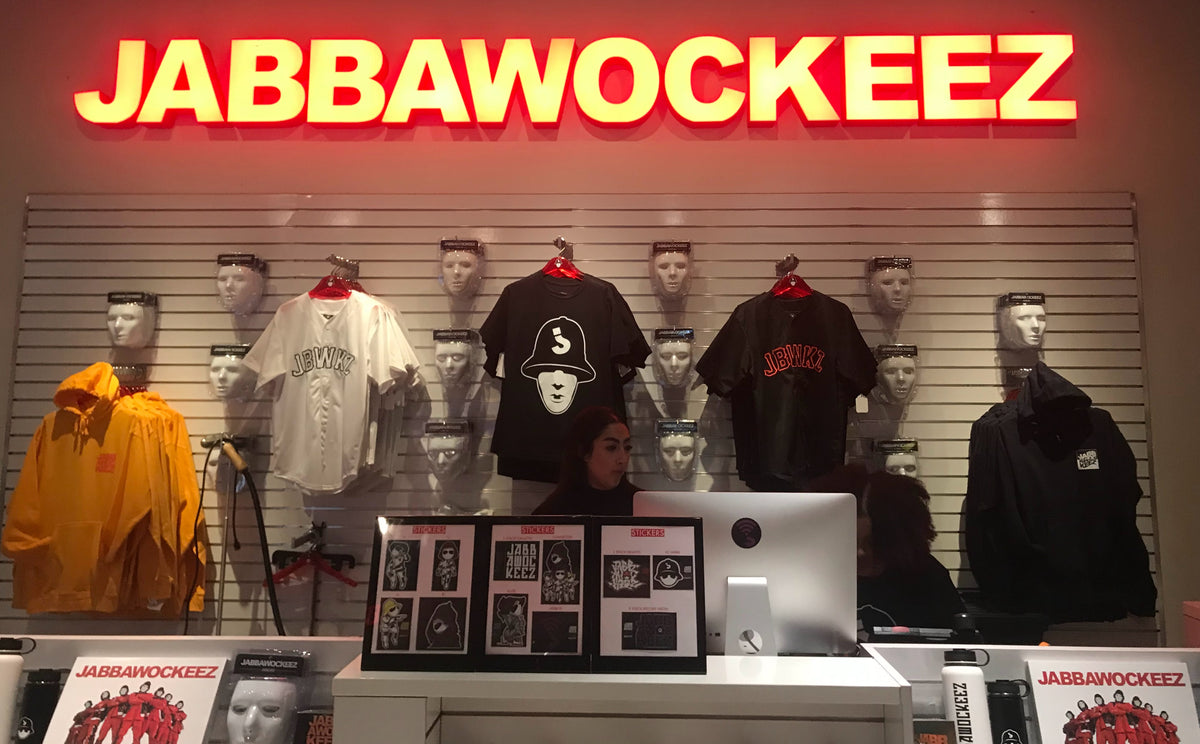 Before/After
Photo of the retail shop at MGM grand before our integration of the Shopify Point of Sale setup.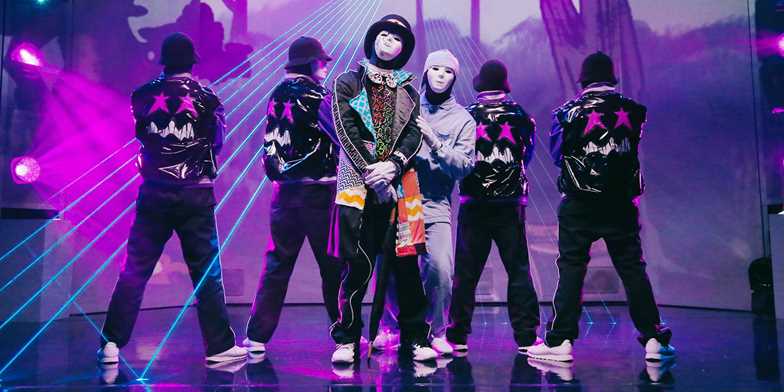 Experiencing the Show
We also got to watch the new Jabbawockeez show to get the full experience.
Shopify POS Setup
Checking out the Shopify POS Setup at the MGM Grand Garden Arena. In this picture our client has setup 3 Shopify POS Ipad terminals to keep up wth the demand after the show with inventory syncing between multiple locations.
Our body of work
Read Case Studies